Mostly. The weather still sucks, but finally has headed towards cold and sunny - a vast improvement on grey and rainy.

Knitting - no photos, because they're not ready. The Anna socks and Phildar cardi are done, as is the Klein Bottle hat my dad requested for Christmas. One sock is done for my mother (a royal pain in the ass to work on, because she tends to wander into my room if she needs to, so the sock took several weeks because it got one band practice, one hour at sit and knit and whatever middle-of-the-night hours I felt like working on it) and the modified Murmansk suspenders are underway (no intarsia foofing - just straight charcoal). Much yarn has been acquired, and plans are being made.

To answer Helen's question about Bias, it's going to be shipped to Seattle for finishing after Christmas. It will benefit from professional attention. (Read - someone has a serger, and it's not me.)

Wedding pictures:
There aren't a lot, and what I have is of me (hey, nobody was paying the photographer to take pictures of me!)
Me testing the acoustics in the morning: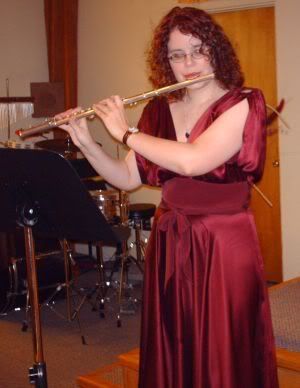 Oddly enough, the picture of me playing during the ceremony is very similar, just from farther away, since they were signing the register on the other side of the aisle. And (bonus of bonuses) I finished playing at the same time as they were finished signing!
Me and my favoritest cousin, A: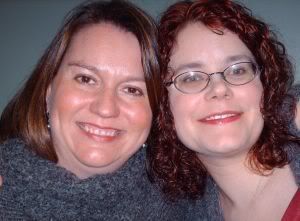 A better picture of the Trashy Diva Obi dress in Wine, slightly wrinkled because this was taken the Thursday after the wedding, and the dress had been in a bag since Saturday night: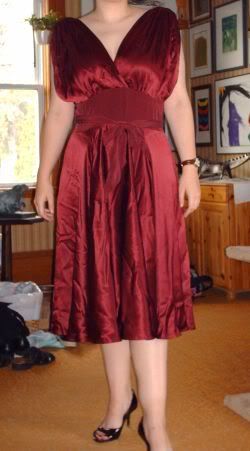 The dress worked really well, and paired nicely with my grey Birch. Of course, I looked at the sight the other day, and they now have the dress in cobalt and hunter, both of which I would have chosen over the wine. Phooey!