I took the camera into my room the other day, hoping to get pictures of my glow-in-the-dark nail polish (tacky, but cool). However, it didn't work. So I took some other pictures instead.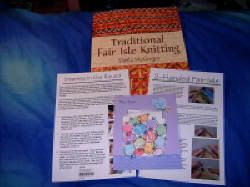 Finally, a picture of my secret pal stuff. Thank you, secret pal!

Next up, Sitcom Chic, which is coming along nicely: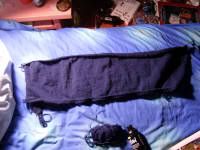 This is the body, not quite finished. It is finished to the point it needs to be, ie the point where the sleeves are attached. The sleeves are started. One has the ribbed cuff done, and the other is progressing: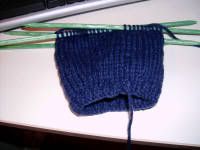 Not much else is happening here - my mother is requesting more socks, so yarn is on the way, and more purchases are in the future.